Les enfants de la 2eme guerre mondiale, 29 photos saisissantes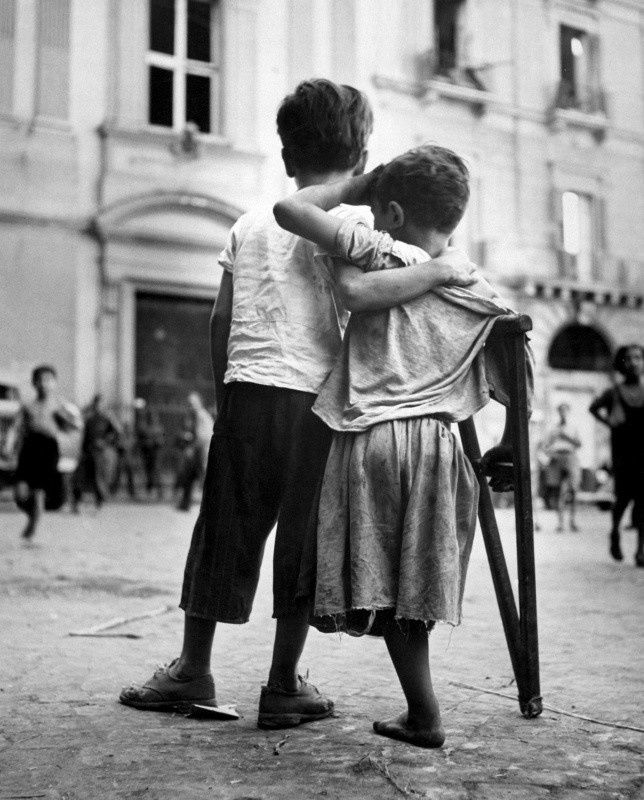 Photo from the album by German photographer Georg Gundlaha "Volkhov battle. Documents horror: 1941-1942. " Author's name - «Der kleine Junge begreift noch gar nicht, das er plotzlich ein Stuck Brot erhalten hat, - im Wolchow-Wald 1942" (Baby has not realized that he suddenly gave a piece of bread, Volkhov Forest 1942).
From the testimony of Belgian literature teacher Van der Essen at Nuremberg: "As to the first fact, that is, crimes committed by military units intact, then I, not to abuse of the Tribunal, I will give just a very typical example. This event, which occurred in Stavelot, where approximately 140 people, of which there were 36 women and 22 children, the oldest of which 14 years and younger - 4 years old, was brutally killed by German troops belonging to the SS Panzer Division. They were the division "Hoenshtaufen" and security division of the SS "Adolf Hitler" "
Pour être informé des derniers articles, inscrivez vous :